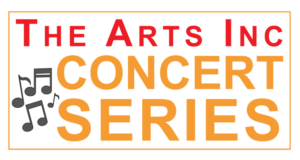 The Arts Inc. is looking for businesses & individuals to be sponsors for the Concert Series. The Concert Series is held annually from January - April (and occasionally May).

Businesses and/or individuals can sponsor a single concert or performance of their choice. Several sponsorship tiers are available.

Please click the links below for more information regarding a specific sponsorship tier.

We know you thought we couldn't possibly have another sponsorship level, but we do.

Become a Series Sponsorship.  

It's a win-win for you and for us.  We promise!

For more information, please call: